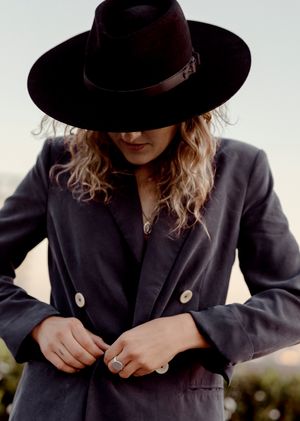 Born in Chicago, Lauren Phillips began her musical career touring coffee shops while still a student at Eastern Illinois University. After college, (don't worry folks, she did graduate), Lauren booked a one way ticket to Los Angeles. Arriving with nothing more than a backpack, a few hundred dollars and a South Side attitude.
After years of developing her work and her voice, Lauren is excited to announce the February release date of her first EP, 'I Could Love You Everyday'. Produced by the two time Grammy nominated Brian West, (Sia, Nelly Furtardo and Maroon 5), and featuring songwriters such as Bonnie Baker (Zella Day, Hunter Hayes, Rachel Platten) Chin Injeti (Dr. Dre, 50 Cent, Drake, Eminem and P!nk), Jordan Caster, Elliott Beenk, Tom Pino, and Ben Darwish.
Her first single, 'Oceans and Waves', releases on January 13th. Follow her on Instagram @beachwoodbabe for all the updates.